This easy tutorial is great for beginners, and gets you using some simple materials in some unusual ways
You will need
White paper or card
A fine, black pen
An ink pad
Some soft pastels
Cotton buds
If you don't have an ink pad, you can use a black felt-tipped pen.
If you don't have pastels and cotton buds, you can either leave your work as black-and-white, or colour it in using a different material.
Step 1 - get messy!
Using the ink pad, cover one finger in black ink.
If you don't have an ink pad, you can colour your finger in with a black felt-tipped pen, but be quick because it will dry quickly!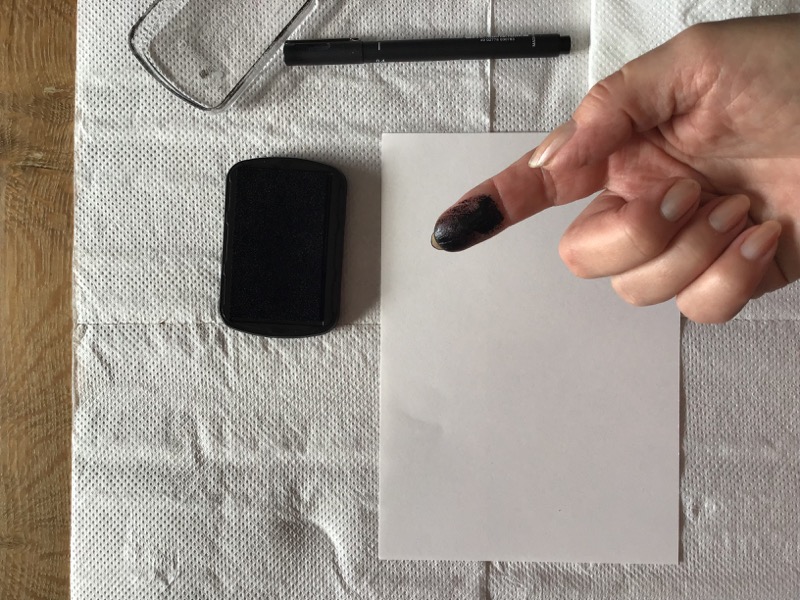 Step 2 - make your cat heads and bodies
Press your finger onto the page to make the body of one of the cats.
Ink your finger again, and add the head, using just the tip of your finger.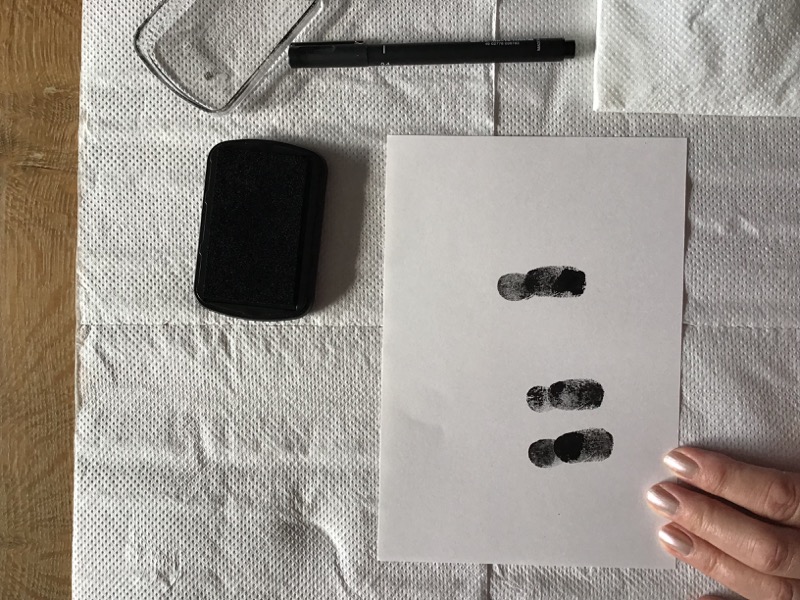 Repeat until you have as many cats as you like!
Remember to wash your hands afterwards so you don't get unwanted fingerprints all over your work.
Step 3 - add details
Using your fine, black pen, add ears to the cats.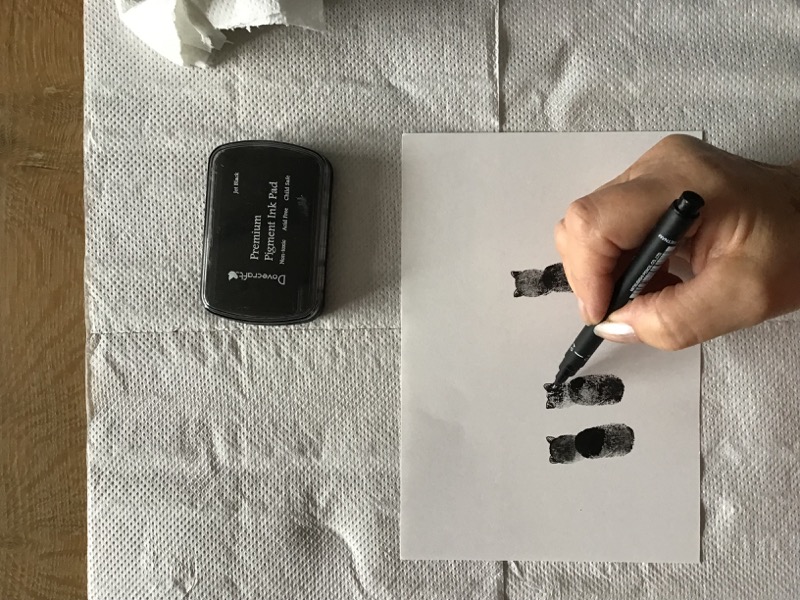 Add whiskers and tails to finish the cats.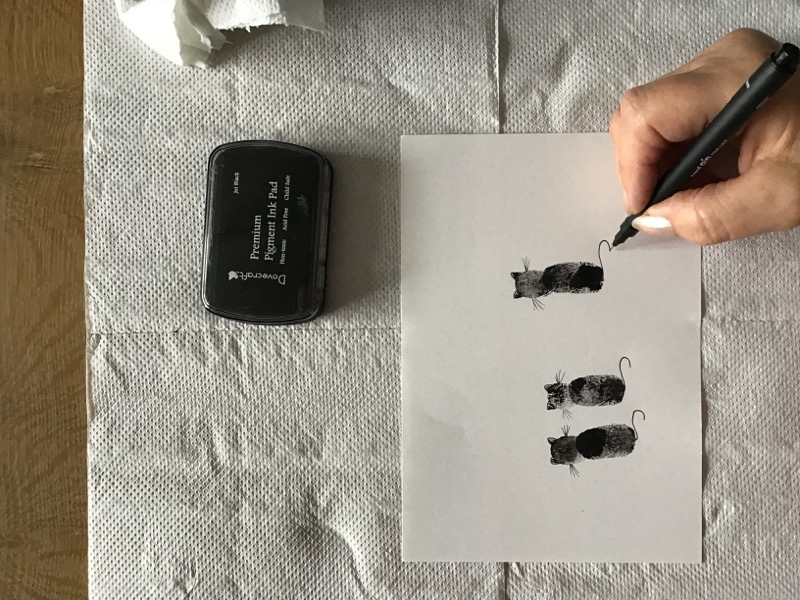 Step 4 - Add the background
Still using your black pen, draw some basic landscape features to give your cats a home. Try adding some hills, some tufts of grass and some bushes.
Step 5 - Colour your scenery
Take your soft pastels, and remembering to wash your hands first, rub a finger onto your pastels, and apply the pastel to your paper.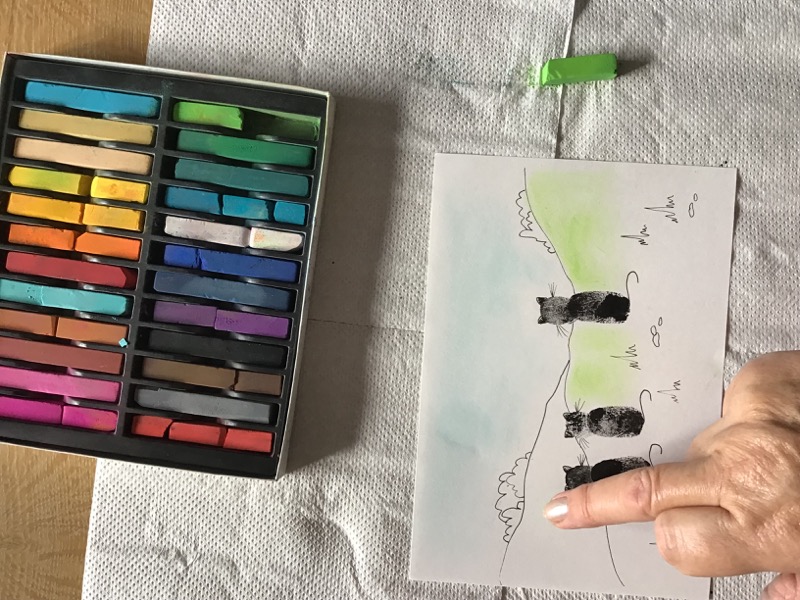 Step 6 - Add more detail to your colouring
Take a cotton bud and rub it on your pastels, before applying it to the paper. This gives you a soft finish (like your finger) but gives you much more control and precision for those smaller details.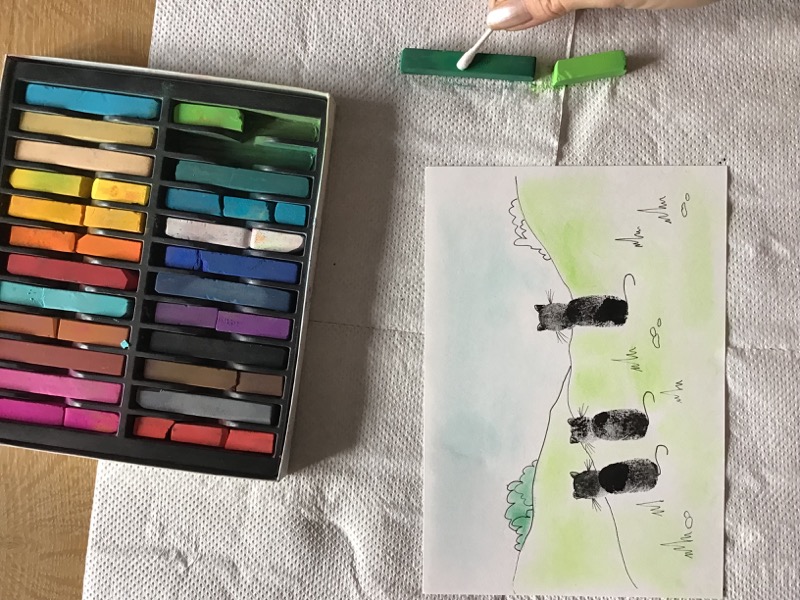 ---
Admire your finished work, and remember to take a photo so you can show everyone.