Why buy a Gold Membership?
For less than the price of a coffee, you get all of the following benefits! We're adding more all the time, too!
Your own portfolio website
Our professionally-designed portfolio pages look amazing! They're perfect for showing off your work, and they're updated automatically - you don't have to do any work at all!
Here's an example of one of our Gold Members, royslittlescribbles portfolio pages.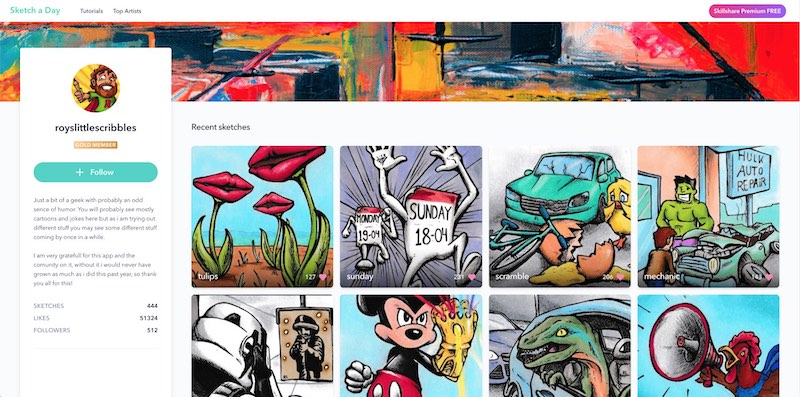 Once you've got your membership, you just need to go to https://sketchaday.app/members/YourUserNameHere to see your portfolio.
Personalised in-app profile
Add a header image, bio and a website link to your profile.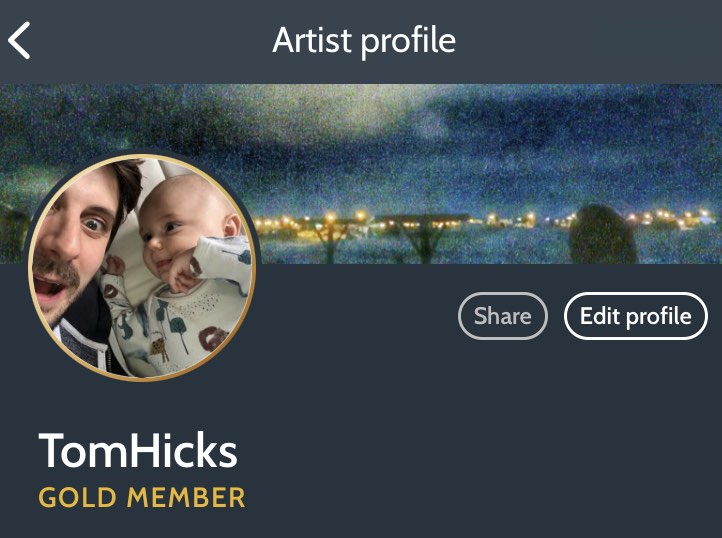 Use this to make your profile your own, to link to a website for commissions, and to tell the community a bit about yourself.
Support the app makers
Sketch a Day is made and run by a husband and wife team. If you can afford to send us the value of one cup of coffee per month, we'd really appreciate it!
Artist private chat
Want to exchange tips? Want to know exactly which materials an artist used? Ask them with our private chat. It's completely private, and you can opt in to being contacted.
Ad-free experience
We use ads to cover some of the hosting costs of running Sketch a Day. We know they can be a bit annoying, though.
---
If you have any questions about the membership, please get in touch via the in-app support option, on the Community page.